.COM Domain Price Update
Posted on Sept 01, 2022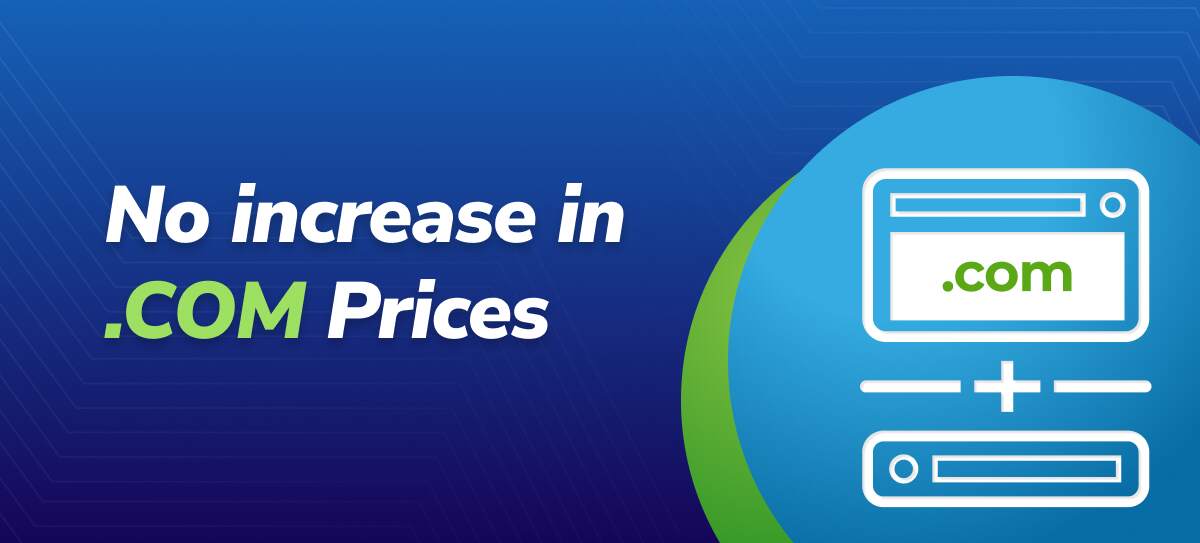 We are pleased to announce that i-Registry will maintain its current .COM prices despite Verisign's price hike on September 01, 2022. However, as Verisign is allowed to further increase its .COM prices, we cannot guarantee that we can maintain our current pricing to keep up with .COM costs.
To save up, start securing your .COM domain now before prices go up!
Lock in your .COM domain by registering it for a 5 to 10 year term.